Robin Gibb: He 'Started a Joke,' and Left Us in Tears
Did a singer's name ever seem so prophetic and appropriate as in the case of Robin, one of the great male songbirds of rock's golden age? Bee Gee Robin Gibb succumbed to a longtime struggle with liver cancer Sunday, a spokesperson confirmed. The Rock & Roll Hall of Famer was 62.
His death dashed the hopes of Bee Gees fans who'd hoped that a miracle was in store after the singer emerged from a coma late last month. Prior to his regaining consciousness, his family had revealed that Gibb had been given only a 10 percent chance of surviving and seemed to be preparing the public for his imminent death. Despite the shock fans are now experiencing, family members surely feel grateful for the month they had with Gibb after his unexpected awakening.
Disco fans are feeling their mortality this weekend, as the death of one of the principal voices of the 15-times-platinum Saturday Night Fever soundtrack follows the passing of Donna Summer by a mere three days.
A statement read: "The family of Robin Gibb, of the Bee Gees, announce with great sadness that Robin passed away today following his long battle with cancer and intestinal surgery. The family have asked that their privacy is respected at this very difficult time."
Robin follows Maurice (a fellow Bee Gee) and Andy (a solo artist) in death, leaving eldest brother Barry as the sole survivor among the legendary Brothers Gibb. The Bee Gees had officially retired as a group in 2003, following Maurice's passing, although Barry announced in 2009 that there were tentative plans to revive the act as a duo -- a potential reunion that never came to be after Robin fell seriously ill in 2010.
Some of Robin's health problems seemed to echo the maladies suffered earlier by Maurice -- who was his twin. The cause of Maurice's death nine years ago was attributed to a twisted intestine. Robin first underwent emergency gastro-intestinal surgery in August 2010. In January of this year, he revealed that he'd been diagnosed with colon cancer, which had spread to the liver -- noting that "the strange thing is, I've never felt seriously ill." But he had further intestinal surgery in late March. And the combination of chemotherapy and repeated operations had contributed to all-around depletion, his doctors acknowledged.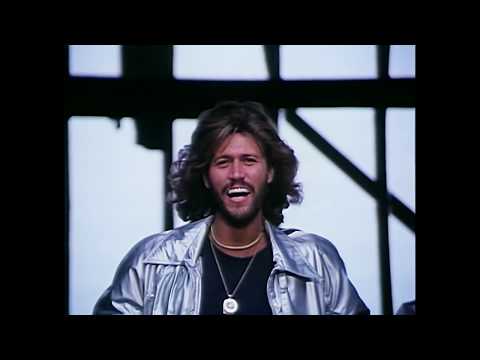 http://www.youtube.com/watch?v=I_izvAbhExY