Former WWE Wrestler Doug Furnas passes away.
There are reports circulating online that former WWF star Doug Furnas passed away in his sleep Friday night. He was 50 years old.
The first report is from David Haskins, a Tennessee based wrestler. He said he received the information from Doug's brother Mike Furnas, who was also a wrestler.
Furnas was a college football player at the University of Tennessee who became one of the greatest powerlifters of all-time as he broke more than two dozen world records. He crossed over to professional wrestling in 1986 with Knoxville, Tennessee based promotion Continental Championship Wrestling, which led him to a career all over the world. Furnas was a fixture in All Japan Pro Wrestling with Phil Lafon (a/k/a Dan Kroffat) and the two were considered one of the best tag teams of the 1990s. Their supreme talent led to employment with the World Wrestling Federation and Extreme Championship Wrestling in the late 1990s. Furnas also worked for World Championship Wrestling in 1990 as a singles competitor.
Furnas had battled Parkinson's disease for a number of years. The degenerative disorder forced him to retire in 2000.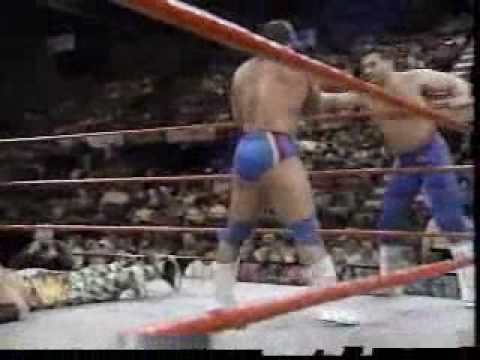 http://www.youtube.com/watch?v=7stgIiCVpMc